Veľkosklad rybárske potreby MOSS.SK spol. s.r.o. – veľkoobchod, rybársky eshop
Veľkosklad rybárske potreby MOSS.SK, Delphin, FIN, Catkong
VIDEOS, TESTS AND REVIEWS
HD PHOTOS DOWNLOAD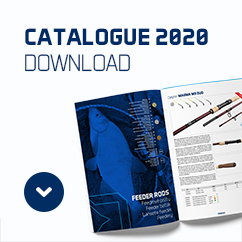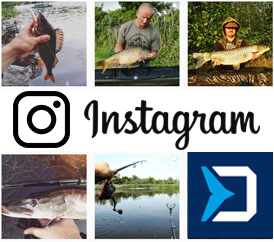 Delphin TEKNA BlackWay
For the fishermen who prefer fishing on a reel with a free-running brake and are not satisfied with the currently offered capacity we have evolved the brand new TEKNA with the massive capacity of the wreathed fishing line. The timeless design reveals that "under the hood" of this reel there is the contemporary technology. TEKNA is manufactured in the exclusive black colour with golden details. The graphics of the body is composed only with the transparent lacquer. This reel can wreathe more than 1m of fishing line on the one turn of the handle. The reel is dedicated to be used mostly for the long distance fishing. TEKNA has "Power Drag" brake which can completely stop the spool on one rotation of the upper brake. In practice, this means that by properly adjusting the brakes before the fishing the fisherman can work within the quarter rotation of the brake speed during the overcome which is definitely appreciated by everybody in the event of sudden loses of fish. 34mm brake pads guarantee a smooth start of the brake without any trapping. The body of the reel is made of hardened plastic. The inner shape was designed so that the fisherman cannot feel the body of the reel to be bend even with the high load. The inner part of the TEKNA is based on the reliable screw gear. The smooth operation is secured by six bearings placed as follows: 2 on the inner rack, 2 for securing and smooth operation of the screw shaft, 2 massive bearings on the main axis plus additional seventh one-way bearing. Each reel includes the "service package" which contains "Power Drag" brake and a spare locking bolt of the handle. For those who require extreme braking power, it is possible to buy original carbon pads that need to be replaced in the metal coil instead of the felt pads. The exchange is really simple and will not take more than two minutes. On the other hand by replacing the pads you will get extra kilograms of the brake force and 100% reliability even in the long-lasting rain.
Available is also the shallow line spool for those who are used to use very thin fishing lines.
The package does not contain spare line spool!

Technical parameters:
Gearing: 4.6:1
Bearings: 6+1
Weight: 670 g
Capacity of the line spool 8000:
0.25 mm / 200 m, 0.22 mm / 260 m, 0.20 mm / 330 m.

Capacity of the line spool 9000:
0.25 mm / 800 m, 0.30 mm / 510 m, 0.35 mm / 380 m.

Capacity of the line spool 10000:
0.25 mm / 1200 m, 0.30 mm / 850 m, 0.35 mm / 630 m.



Prices and variants
Ordering nr.
Product, size
RRP
286023106
Line spool ALUSPOOL Odysea / Tekna
size 9000
11.90 €
286023107
Line spool ALUSPOOL Odysea / Tekna
size 10000
11.90 €
286023900
Carbon washers Delphin Delphin 33mm/3pcs

5.90 €